Welcome!
I am in the midst of finalizing my first book. The story is about three generations of a Korean family – my family to be exact – but it's really about fighting to hold onto one's identity while navigating extreme cultural change, and finding who you are and where you belong.
I invite you to join me on the journey as I complete the book and get it published. Along the way I'll share stories about my family and insights into who I am as an author (and mother, daughter, wife, attorney, etc.!). Please enter your name and email address in the box at the right, and be the first to receive my new journey entries.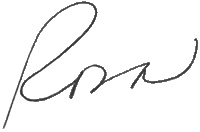 Rosa Kwon Easton
The Journey, Recent Articles from the Blog
Three Generations – One Family
My first book, Echoes Across Time, is a true-life story of those who have come before me, and those who have influenced and shaped my identity. It's about a family – my family – but also about courage and resourcefulness in the face of tremendous political, economic and cultural change. This story helps readers put into perspective their own search for self and place in the world.
Join my mailing list so you can follow my progress as I bring the book from a manuscript to "real life" and share your thoughts about your own journey.