Welcome!
I am in the midst of finalizing my first book.  The story is about a Korean family displaced from their homeland during the Japanese Occupation – my family to be exact – but it's really about love and fighting to belong while navigating extreme change.  Inspired by my grandmother's life, the lesson she imparted is to embrace who you are and open your heart to others, even if it means risk.  She taught me that being different can make us stronger.  By sharing this story, I hope to help others explore their own family histories and spread the universal message of acceptance.
I invite you to join me on the journey as I complete the book and get it published.  Along the way I'll share stories about my family and insights into who I am as an author, mother, daughter, wife and community member.  Please enter your name and email address in the box at the right, and be the first to receive my new journey entries.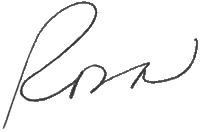 Rosa Kwon Easton
Three Generations – One Family
My first novel, White Mulberry, is a fictionalized story of my grandmother's life.  But it's really a tribute to those who have come before me, and those who have influenced and shaped my identity.  It's about a family – my family – but also about courage and resourcefulness in the face of tremendous political, economic and cultural change.  This story helps readers recognize that strength can come from being different, and puts into perspective their own search for self and place in the world.
The Journey, Recent Articles from the Blog
Join my mailing list so you can follow my progress as I bring the book from a manuscript to "real life" and share your thoughts about your own journey.