Hello, I'm Rosa Kwon Easton.
What's in a name?  Our stories.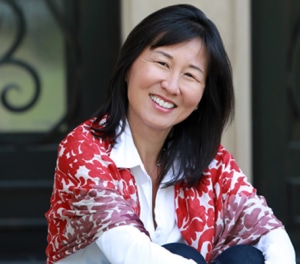 A friend of mine recently asked me how I got my name.  I told her it's what my first book is all about.  It's a tale of my family's odyssey from Asia to America.  By sharing my family's story, I hope to help others find who they are, and where they belong.
Rosa is really not my given name.  My birth name is Haewon, which means "graceful princess"  in Korean.   That name was lost when my family immigrated to Los Angeles and my parents wanted me to assimilate.   As an outsider, I hungered to belong.
Kwon is really not my first surname either. I was born a Kim because my father's name was changed from Kwon to Kim when he was adopted.   As we became U.S. citizens, my father made a significant personal choice to change our name back to Kwon to recapture his original family name.  Our families influence and shape our identity.
Easton is my married name. No, I am not related to the Easton bat company, or Sheena Easton, the famous singer.  I changed it when I got married, and now my son and daughter have a name that originates in England and comes from a long line of old Boston families.   My current family does not resemble my birth family.  Future generations will look, feel, and think very differently from mine.
Thank you for joining me on this search to find our place in the world.
My Somewhat Official Bio
I am a writer, mother of two teenagers, and volunteer in my community.  An essay based on my book will be published by the University of Southern California in its book titled Autobiography Matters:  Themes of Our Lives, coming in May 2015.
I have always loved reading and writing, but only recently decided to devote myself to becoming a writer.  Prior to this, my experience writing professionally consisted of producing legal documents, and having an article published in a law review when I was in law school.  After practicing law for about five years, I decided to stay at home to raise my children.
I volunteer at a thrift shop in San Pedro with my daughter where all the proceeds go to support local charities and college scholarships.  I have also been on the Board of a local theater company, helping with its educational outreach program and fundraising.  I was the President of the parents' association of my children's former private school, and had the opportunity to travel to Korea where it has established a second campus.
I hold a Bachelor's Degree in Government from Smith College, a Masters in International and Public Affairs from Columbia University, and a J.D. from Boston College Law School.  I was born in Seoul, Korea, and now live with my husband, son, daughter, and goldendoodle in Palos Verdes, California.